Our Church
Our Lady of Victories
West Lane
Keighley West Yorkshire
BD22 6ES
Tel: 01535 603819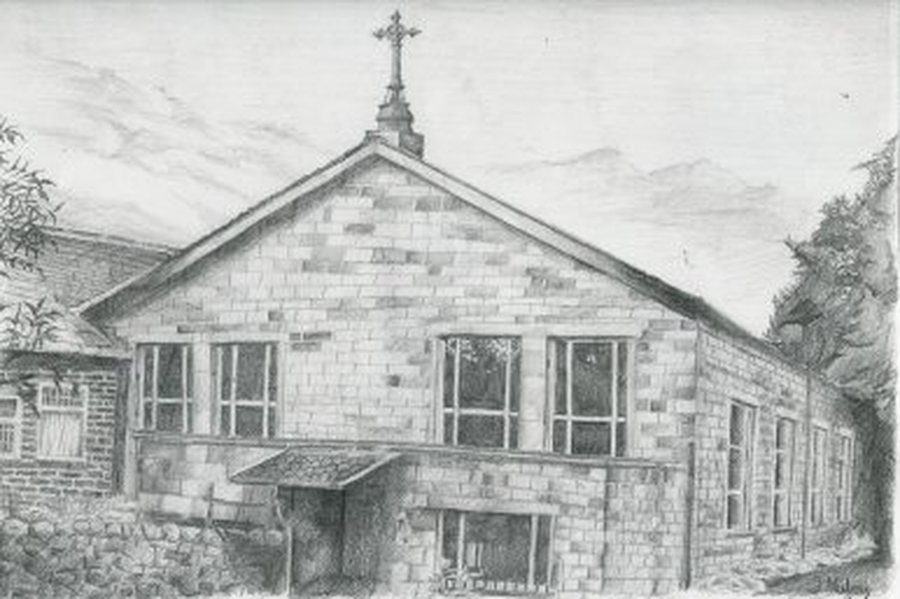 Click here for a link to our church's website
Our church and school are named after the basilica of Notre Dame des Victoires in Paris. In the 1930s, Monsignor Russell of St. Anne's was trying to buy land in Guard House in order to build a church. However, the Brigg family would not sell to him. Whilst Mgr. Russell was visiting Paris, he prayed for intervention in the basilica of Notre Dame des Victoires. On his return to England, the Brigg family siad they were willing to sell the land. It was then decided to name the new church after the great Parisian basilica.
Each year, year 6 make a pilgrimage to the basilica. We sing during evening Mass and are always made most welcome by our mother church. We aim to maintain and strengthen these links. You can see their website by clicking here.
Below is a photograph of Year 6 in front of the statue of Notre Dame des Victoires.